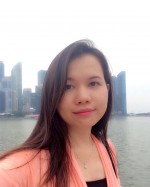 Property Consultant
Office: 02-748-9828
Cell: 089-412-0111
Looking for one of the best of Bangkok propery agent?
Mimi is specialised in finding the best rental price for you. She will finely select properties suited your enquiry with will help you to minimise your search, and makes it easy for your selection.
There are many people wandering around finding the best property for them taking weeks or even months but still can't find the best one. What's about this idea? Let's Mimi does her research, shows you some nice condos or apartments and you can then make decision after that.
And why you should use her service, her English is very good so you don't have to be worried to be lost in translation. You can be sure that she will precisely understand what you are looking for!